Happy faces exposed in the eyes of farmers practicing how to use Pesticides in central kalimantan, with their enthusiasm to learn how to use the KON UP 480 SL product carefully against planting crops.
represented by sales coordinator of PT. extract of chemical crescents, the farmers are more flexible in asking questions about plants that use pesticides to avoid crop damage.
from the exposure of one of the farmers in the cultivation that the cause of Weeds that grows around the main road in the Village area of ??North Alalak Village – Banjarmasin City because it is often cleaned but quickly grow and spread to the main roads and to the rice fields that can damage the path as well as the plumbing area to the rice fields.
To maintain the smooth running of waterways and cleanliness of large roads, Team sales and coordinator of Sari Kresna Kimia Mr. Nukhman farid and Abdul sani help provide counseling about products other than KON UP 480 SL GRASSO and KRESNAXONE  which is very helpful in cleaning the road area and area paddy field.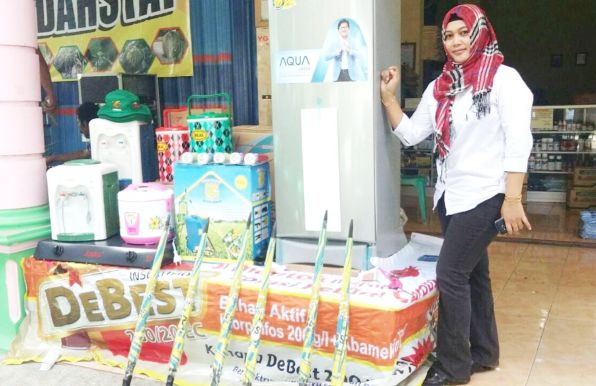 In promoting Pesticide Products in this area precisely in the area of ​​Solo the products introduced include KRESNOID 60 WP, KRESNAXONE 297 SL, DEBEST 200/20 EC and others Mr. Sunarno and Mr. Sujadi provide precise and clear direction how to use Pesticide Search by using electric sprayer of Krishna brand starting from the dosage and mixed dosage mixture so that in using this plant the plant remains safe and pest thoroughly.
The farmers who attended the event were very enthusiastic due to the music as well as the various prizes ranging from household t-shirts to free pesticide products that were drawn at the event and accompanied by local local artists.